Here are a couple pics from the latest session of building at the Scott factory. I went to go finish up a couple things and get in some riding yesterday but everything was covered in snow. Oh well…….hopefully the snow packs them down a bit.
The Pumptrack is fast and works in both directions with mini double rhythm lines and a 2 meter radius 180 berm. It is looking much more buffed these days.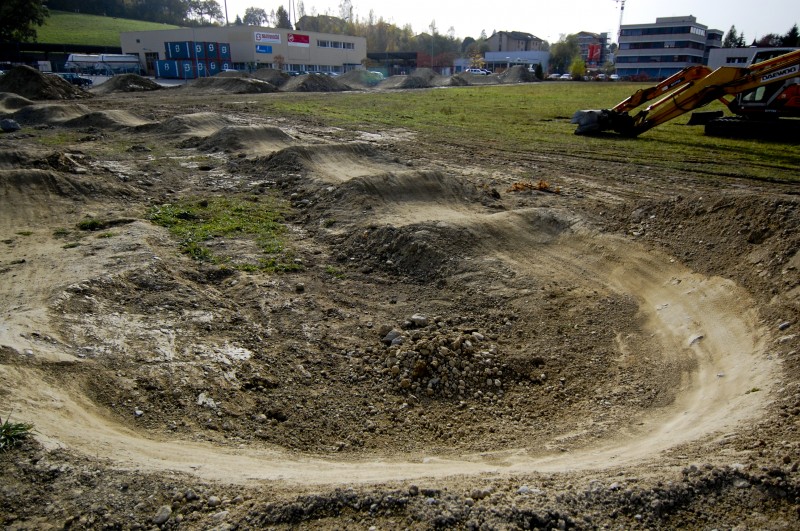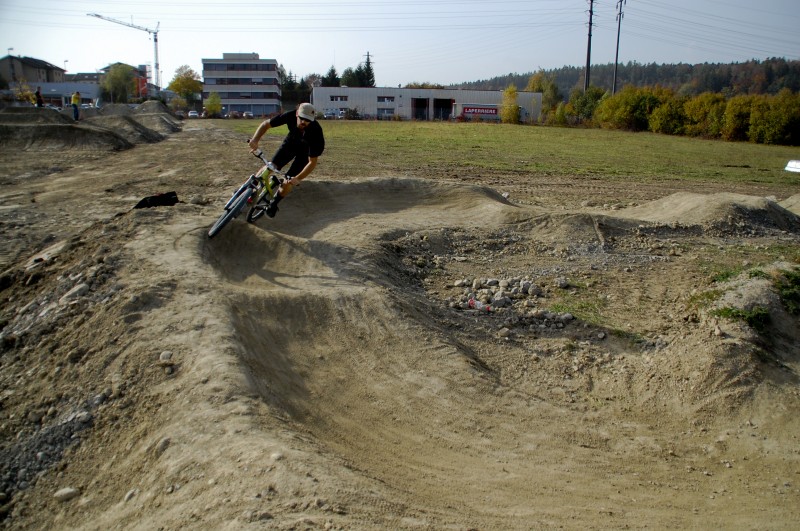 This step up is way too fun. There is a nice step down leading into this jump.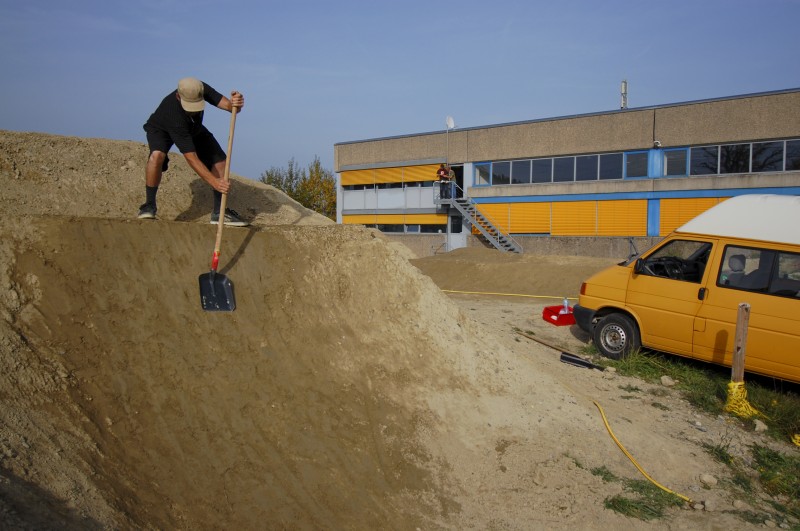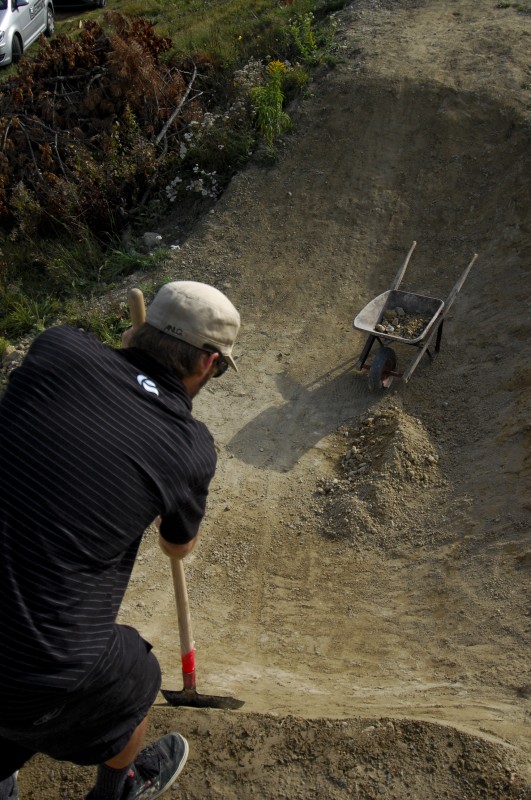 Come ride this stuff!
Photos by Will Walker